Who is DYNAMIC Masters Painting?
The expert painting contractors at DYNAMIC Masters Painting have more than 10 years of combined experience in the painting industry. Our owner was working for other companies for five years, when he decided to open this business to provide customers with a more affordable price and the same great quality. We specialize in commercial painting, but we also offer residential services.
We realize that part of a business' success relies on getting customers in the door. To help business owners do that, we make the building look as inviting as possible with a bold and refreshing coat of paint on the exterior and a bright look in the inside. We have provided service to both large and small companies, providing quality work for every one of our clients. We'll make sure the job is done right and that you are satisfied.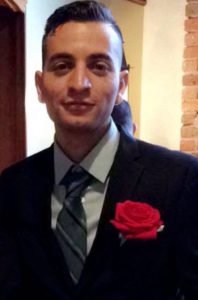 Oscar Ulloa-Salgado
. . . is the CEO of DYNAMIC Masters Painting.  Originally, Oscar planned a professional career as a dentist.  He started his studies at Patrick Henry C.C. on a soccer scholarship with potential for the big leagues.  But as life would have it, family needs put his studies on hold, and he went to work as a painter. Oscar learned the trade of painting and saw huge possibilities in this industry.  Several years later, Oscar created Salgado Painting Co., where he did residential and subcontractor work for local painting companies. As an experienced professional in the painting industry, Oscar has now created DYNAMIC Masters Painting, Inc., confronting the need for better price offerings and higher quality of service. Such vision provides DYNAMIC Masters Painting huge potential for growth and client satisfaction. DYNAMIC Masters Painting offers residential, commercial, and industrial services throughout the the United States. Oscar's primary vision is to help his family and make DYNAMIC Masters Painting one of the most trusted companies in the country. He loves to help his community and always puts God as his first priority.  He spends his free time playing soccer, Latin dancing, reading self-help books, and spending time with family and friends.